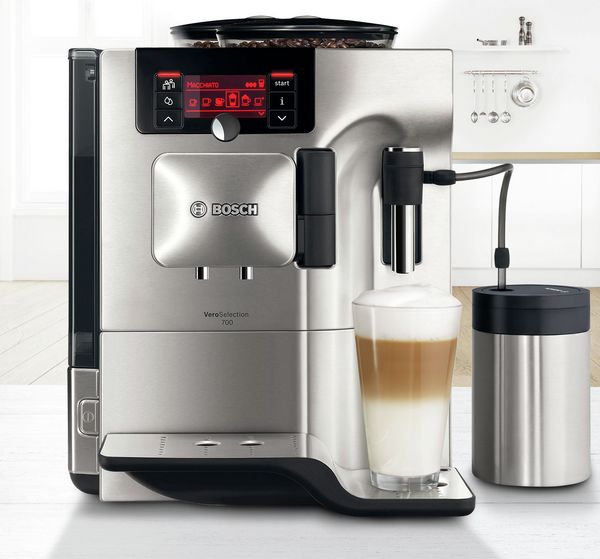 VeroSelection. Our premium fully automatic coffee machine – in both design and function.
With VeroSelection, the indulgent fully automatic coffee machine from Bosch, you can experience the full variety of coffee enjoyment.
It is particularly quiet and intuitive to operate via an LCD display. This fully automatic coffee machine can even save the individual favourite drinks of up to 6 people.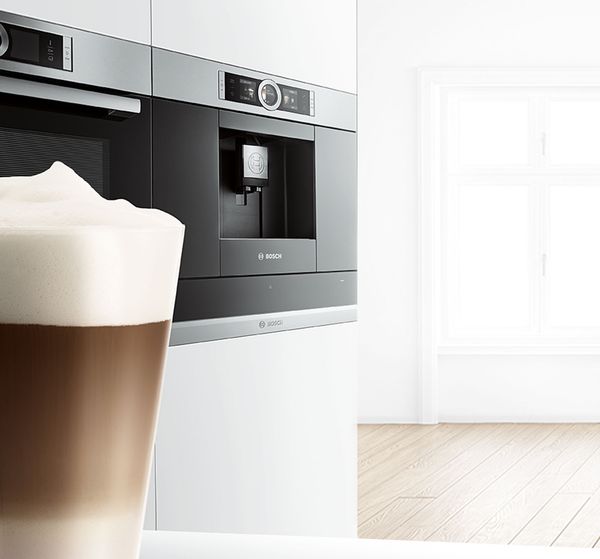 Built-in fully automatic coffee machines: Perfectly integrated into your kitchen.
A built-in fully automatic coffee machine from Bosch offers coffee perfectionists maximum flavour and convenience. It simultaneously integrates seamlessly into your kitchen and can be optimally combined with other built-in appliances from Bosch.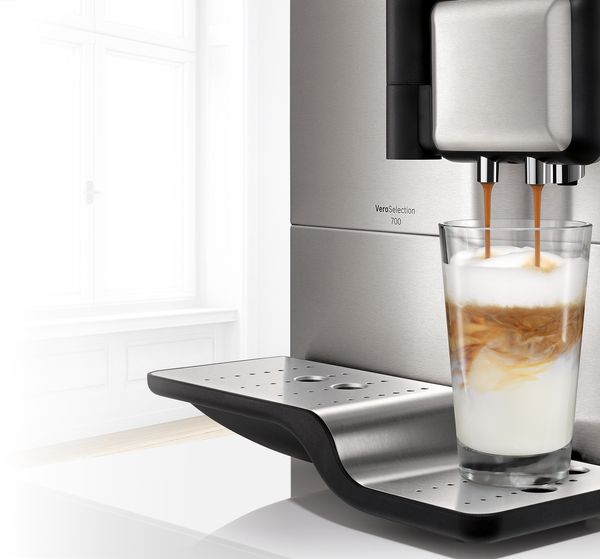 There's a secret to perfect milk froth: our automatic coffee machines.
Milk froth is created by mixing milk proteins with air. Air is drawn into the milk and the froth is constantly swirled around. Thanks to the intelligent technology in our automatic coffee machines, our milk frothers mix the milk, steam and air around to maximum effect. The result? Wonderfully fine, creamy froth that's perfect every time.