The comfort of your home. The intelligence of Silicon Valley.
The new home appliances from Bosch with the Home Connect function open up totally new possibilities in your home. You can now control and monitor all your appliances remotely and conveniently from your smartphone or tablet, which makes your everyday life even easier – and of course lets you achieve perfect results.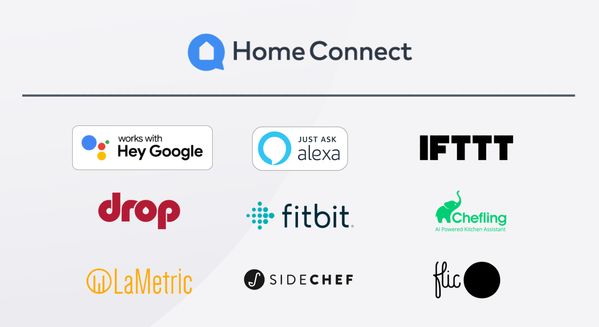 Now your house appliances have a say in the household.
We all know that communication is crucial for a smooth and easy daily life. With the Home Connect function, more and more Bosch home appliances are now able to make your life even easier. Designed as an open system, Home Connect expands your product experience further with new services and functions. For example, thanks to our partnership with "HelloFresh" you can transmit their cooking recipes directly to your Bosch oven, which then automatically adjusts to the ideal cooking settings for a perfect result. This leaves you more time to spend on the more important things in life: like a good conversation.
It's good to have questions. It's even better to have answers.
Here you'll find some frequently asked questions and answers about Home Connect.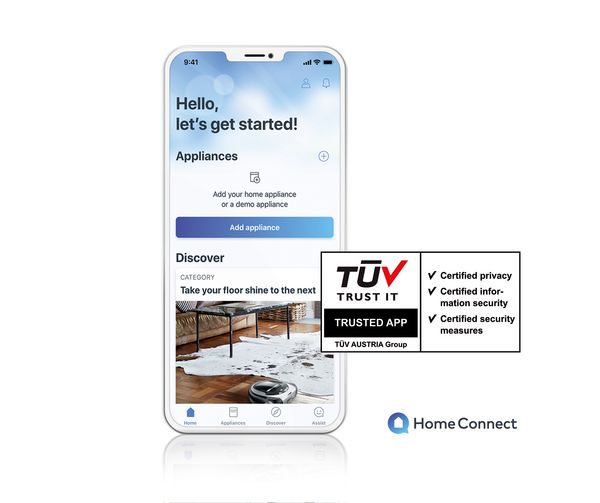 You can trust us – we're invented for life.
To use the new home appliances from Bosch with Home Connect capability, you need a smartphone or tablet with Wi-Fi. The Home Connect app for these appliances can be downloaded for free from the App Store or the Google Play Store.*
Home Connect is a service of the Home Connect GmbH.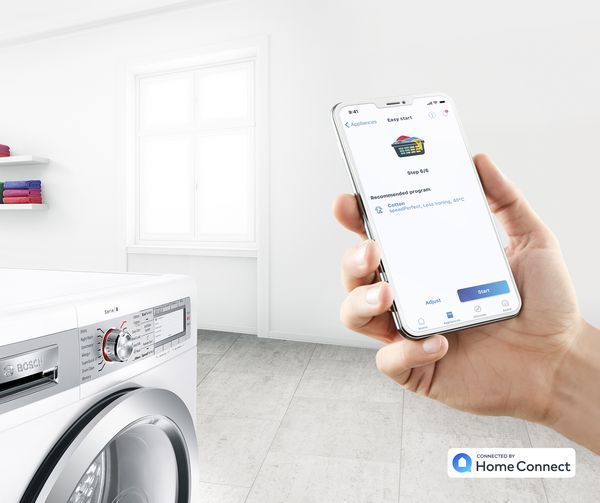 You can control our smart devices with your smartphone. And our smart services too.
An all-round smart solution: Home Connect even helps you with your Bosch home appliances if something doesn't work 100%. The Home Connect app provides you with helpful tips and tricks that should answer most of your questions. If not, the Home Connect hotline will put you directly through to our customer service who are always ready to provide you with the right options and solutions. And if necessary one of our Bosch service technicians can come to your home and take care of the problem. Competent, quick and easy.
* The iOS and Android versions of the Home Connect app differ in regard to functionality, depending on the version. For more information, please see the app details in the App Store or the Google Play Store.