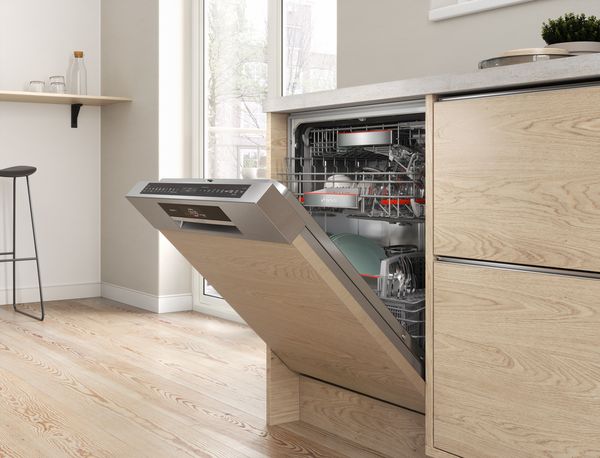 Built-in dishwashers from Bosch: fit perfectly, clean brilliantly.
Bosch offers 60-cm-wide built-in dishwashers for standard spaces in your kitchen. Whichever model you choose, you will get brilliant results and the best energy efficiency.
Small outside, big inside: our 45 cm wide built-in dishwashers.
Not much space in your kitchen? No problem. Whether you choose an integrated or fully integrated dishwasher, our 45 cm wide appliances fit in narrow installation spaces and hold up to 9 place settings.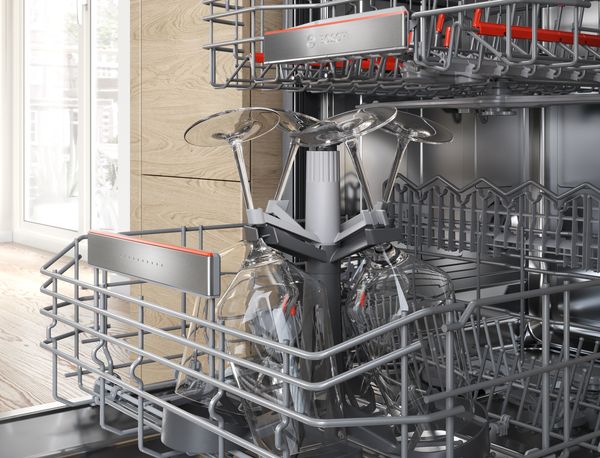 The bodyguard for all kinds of glasses.
Our dishwashers take special care of your precious glassware. The Glass 40°C program gently cleans delicate glasses with perfect drying results. An extra GlassSecure Tray that can be securely placed in the lower basket delivers brilliant results and extra safety for wine glasses – simply by holding all types of long-stemmed items in a scratch-free and stable position.