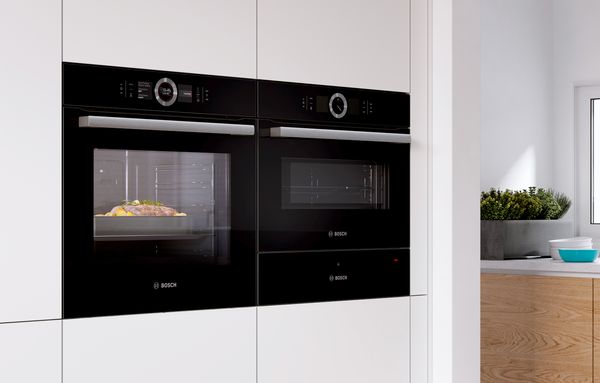 Oven stopped working – first aid from the experts
Has your oven stopped working? It's especially annoying when you want to do some baking or cooking. The solution might be simple. Have you checked the fuse? You might have had a power cut without realising it.

If your oven still doesn't work, the question is why. Are you unable to switch off the fan? If so, it will probably still be running and cooling down your oven.

If the indicator light on your oven does not go out, we recommend that you check that all functions are actually switched off. Are all dials set to 0?

Sometimes, really simple things stop your oven from working. There may, for example, have been a brief power cut in your home. This causes the oven clock to revert to the factory setting. The oven, however, will only work when the clock (i.e. the time) is set. If "00:00" is flashing on the display, the oven will not work. Check whether this is the cause.

If you have eliminated all these possible causes and your oven still isn't working while the stove/ceramic hob is functioning normally, then we recommend that you contact our Bosch customer service team. They will provide you with fast and reliable support that costs less than you might think.

You can call our Bosch customer service team for large appliances on 2626-9655 or schedule a convenient appointment online.